Fjord - Trends 2020
Fjord invited me back towards the end of 2019 to work on the 2020 edition of their Trends project. On this occasion I was involved in the project from the beginning. This involved devising a visual direction based on this year's theme of Realigning Fundamentals.
The following page shows the exploration which led to the final art direction for the project.
During this phase I was also responsible for reviewing design submissions from Fjord's 28 studios which informed the final concept. Once the final route was chosen I oversaw the design and production of the website which can be viewed here.
Concepts, Art Direction, Design, Motion
Concepts and art direction
Balance
The interconnectivity of this years' trends suggest a certain balance, they feel they could tip one way or another. This is represented through iconic, beautiful and mesmerising visuals of balance, capturing the viewer between a dreamlike state of calm and the possibility of an unprecedented shift off-balance.
Perspectives
Fundamental change needs a new way of looking at things, a fresh perspective. Single elements on their own or exploded parts don't make any sense but when things come together, when you view them from a different angle they become clear.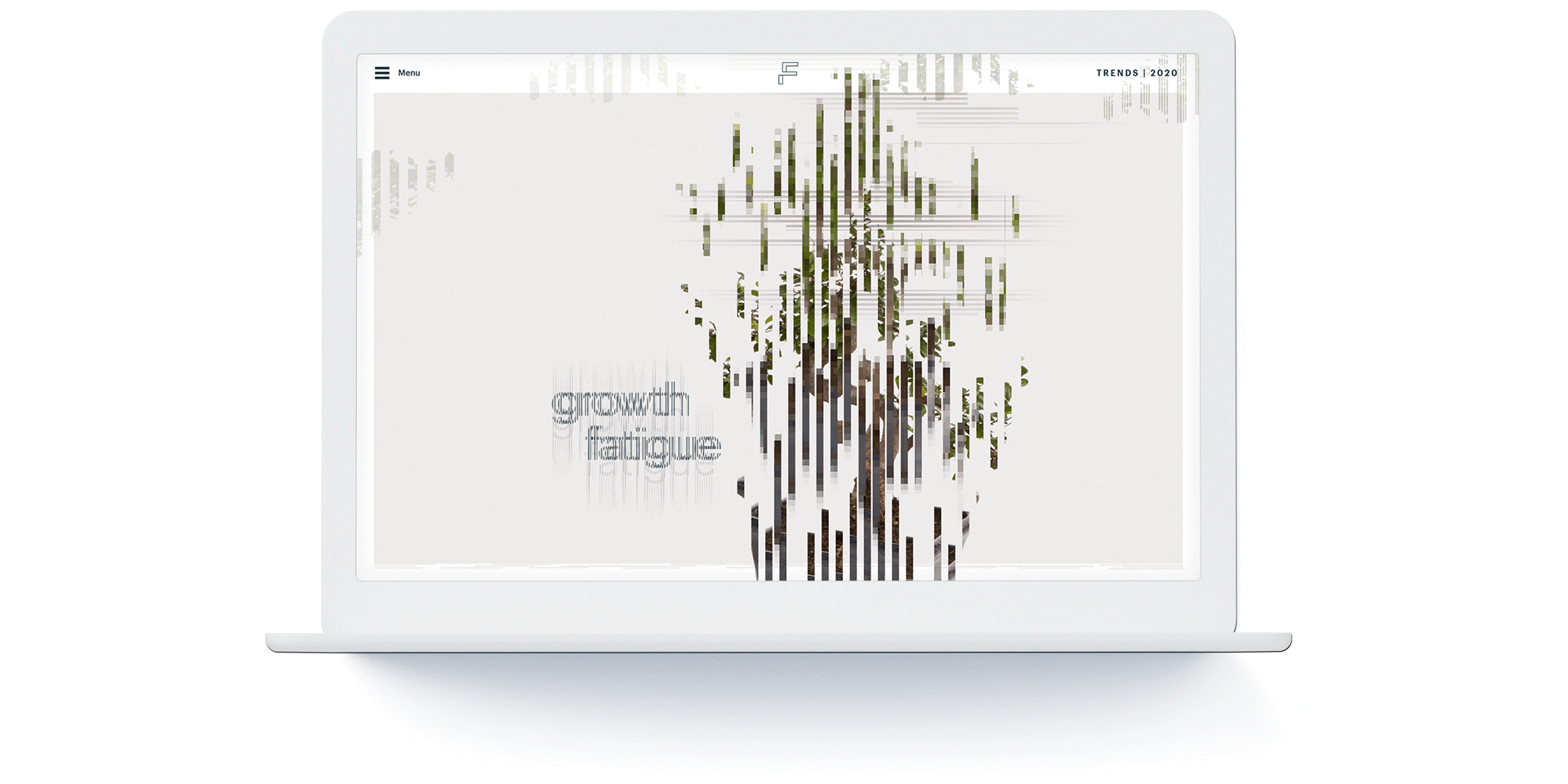 Assemble
Creating new forms. Each trend is represented by an interactive experience, one that reinforces their key message. Brought to life though geometric shapes in simple yet bold environments. Playful and thought provoking.
Deconstructing Consumption (Cookbook)
In times of uncertainty, we seek nourishment as our safe space. 
It's what bring us together as humans. Together as a collective, 
we can change the fundamentals of our world by rethinking our individual consumption.
Catalysts
Coming from a place of restlessness and intervention, we believe everyone has the power to spark a change. The visual and mechanics encourage people to be actively engaged and have a voice; to interact and collaborate with the world and dare to be a bit more rebellious.
This is the concept that was chosen to represent Trends 2020. Below is some of the design exploration I created that led to the final designs.